It's Never Too Late To Be Positive
We start the year with great intentions.  Then life happens.  That's why the gratitude jar is so wonderful.  It's never to late to write down the things we want to remember.  So I started at the beginning of the year.  But you can start anytime.  The best part is the celebration on New Year's Eve.
My jar started empty: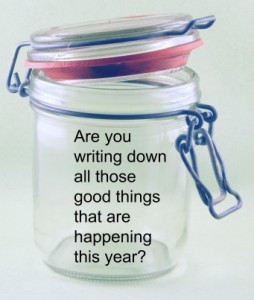 At the end of this year it should be full.  I'd love to see your progress so please post via pinterest or Gratitude With An Attitude.  I'll be posting pictures of jars throughout the year.