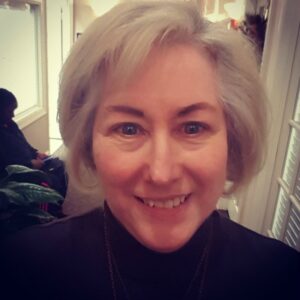 For the majority of her career, Donna Brown worked in Human Resources, receiving her PHR in 1989 and her SPHR in 1999.  She mastered her craft and eventually became a full time Human Resource Consultant, with clients in every industry.
In 2010, Donna started dividing her time, working as a Human Resource Consultant AND as a Personal Development Consultant.
Donna moved from El Paso, Texas to Dallas, Texas in 2013 to pursue her passion as a Consulting Hypnotist full time and  to be closer to her son, daughter-in-law, and grandson.  Donna still works with a few, select human resource clients, but spends the majority of time helping those individuals that want to improve some aspect of themselves or their life.
Donna started looking for alternative solutions to traditional issues early in her career. In 1998, Donna become a Certified Aromatherapist and used essential oils to create harmony in an office environment.
In December of 2002, Donna became certified in NLP (neuro-linguistics programming).  This program took two years to complete and included six months of hypnosis training.  In 2005, she became a Theophostic Minister so she could consult with individuals who feared hypnosis.  Donna works with each individual's belief system.
In 2010, Donna took the Basic and Advanced Classes of Psych-K®. Psych-K® uses a multitude of processes that create change in the brain using psychology and kinesiology.  This process is quick and easy and is used in conjunction with hypnosis.
In 2011, Donna became a Certified Hypnotist through the National Association of Transpersonal Hypnotherapists.  Donna has been a Consulting Hypnotist ever since she got her certificate.
Continuing education and keeping up with the trends is important in the world of self-development.  Donna received a Certification in Pain Management and one in Soul Entrainment® through the National Guild of Hypnotists in August 2013.
In 2014 Donna learned The Emotion Code Process and can teach her clients how to release trapped emotions in the body.  She also received a certification in Sports Hypnosis.
Donna is confident that she can help you help yourself.
Disclaimer:  I am not a medical doctor, a licensed health care provider or a psychologist. I do not treat or diagnose medical or mental health problems.
Memberships and Associations
National Association of Transpersonal Hypnotherapists
National Guild of Hypnotists
Vice President (2014-2015) and Secretary (2013 & 2014) National Guild of Hypnotists – North Texas Chapter
Vice President of Membership for WOVI (Women of Visionary Influence) 2014-2015
Testimonials
The technique works.. hands down, my life has taken many turns and I have gone back time again for help from Donna.  I have walked away with a lighter heart and life every single time.   If you open yourself to the possibility you will see that the positive changes take place immediately.

Mary Beth, El Paso
"Since meeting Donna, she has become an integral part of my healing. She has worked with me to overcome issues I had been struggling with for a very long time. From NLP to Psych K and everything in between, Donna Brown was there when I was ready, and I will forever be grateful to her."

V.S.

Donna Brown's work with me with Psych-k, hypnotherapy and Reiki has made major Positive changes in my life on all levels, personal, professional, and spiritual! … Donna is responsible for taking me forward in a quantum leap in a matter of hours what would have taken at least a Decade by conventional  means!

Randy Collins

I just wanted to take a minute to thank you for your work with Robin on her driving. The results are nothing short of a miracle  

Kindest Regards, J R., Fort Worth

I have had 5 sessions with Donna. She really takes the time to get to know you so that she can work with your areas of concern during the hypnosis session. Each session I have come away with new incite in my overeating and how to handle the stresses of everyday life. I was skeptical of hypnosis when making the appointment but after the first session I knew I had made the right decision. 

Cindy D., Fort Worth


Not only is my speech free of the extra noises, my mind is free of them too!  I am extremely surprised with my results.

KC, Dallas Texas

I just wanted to take a minute to thank you for your work with Robin on her driving.  The results are nothing short of a miracle.  Kindest regards. 

J.R., Fort Worth

I have had 5 session with Donna.  She really takes the time to get to know you so that she can work with your areas of concern during the hypnosis session.  Each session I have come away with new incite in my overeating and how to handle the stresses of everyday life.  I was skeptical of hypnosis when making the appointment but after the first session I knew I had made the right decision. 

Cindy D., Forth Worth

I went to see Donna because I didn't know what else to do.  I have had a series of bad relationships that had me swearing off men.  My business requires I work with men so this became detrimental.  Donna asked a lot of personal questions that i didn't want to answer and then she told me she was going to help me relax.   I wanted to tell her you can't heat the pot and expect it not to boil but I was paying so I closed my eyes.  I did relax.  In the first session, we went back to three memories:  two of my father and one of my mother interacting with my father.  I was astonished to find out that I had become my mother in relation to men.  I gladly paid for a series of five sessions, hoping this was the magic I needed.  It was!  It's been a year since my last session AND I'm in the process of marrying a man who isn't perfect but he is exactly what I need. 

    

Candice F., Plano TX

I have had 5 incredible sessions with Donna Brown.  I wasn't exactly sure what to expect upon visiting.  Donna's guidance and comforting nature in supporting my overall wellness was refreshing and tremendously valuable.  We addressed an array of personal challenges, including but not limited to making changes, breaking old habits, improving relationships, managing emotions, gaining confidence, confirming life direction, removing blocks, goal focus and developing a road map to living a happy, healthy, successful life.  Donna's background in Corporate Human Resources and Personal Development coupled with her experience and knowledge make her uniquely qualified to work with individuals on their individual needs.  She truly cares about helping others and has personally guided me through a forest of change in self improvement that I was unaware was possible.  Taking the opportunity to improve oneself is a gift we give ourselves.  Donna makes that journey a successful reality.

Yelp Testimonial by GG, Dallas, TX