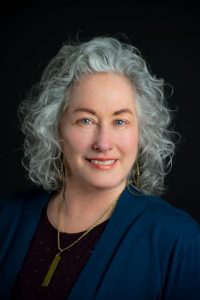 For the majority of her career, Donna Brown worked in Human Resources, receiving her PHR in 1989 and her SPHR in 1999.  She mastered her craft and eventually became a full-time Human Resource Consultant, with clients in every industry.
In 2010, Donna started dividing her time, working as a Human Resource Consultant AND as a Personal Development Consultant.
Donna moved from El Paso, Texas to Dallas, Texas in 2013 to pursue her passion as a Consulting Hypnotist full time and to be closer to her son, daughter-in-law, and grandsons.  Donna now resides in Houston and spends her time helping individuals who want to improve some aspect of themselves or their life. She is good at helping everyday people with everyday problems.
Donna started looking for alternative solutions to traditional issues early in her career. In 1998, Donna become a Certified Aromatherapist and used essential oils to create harmony in an office environment.
In December of 2002, Donna became certified in NLP (neuro-linguistic programming).  This program took two years to complete and included six months of hypnosis training.  In 2005, she became a Theophostic Minister so she could consult with individuals who feared hypnosis.  Donna works with each individual's belief system.
In 2010, Donna took the Basic and Advanced Classes of Psych-K®. Psych-K® uses a multitude of processes that create change in the brain using psychology and kinesiology.  This process is quick and easy and is used in conjunction with hypnosis.
In 2011, Donna became a Certified Hypnotist through the National Association of Transpersonal Hypnotherapists.  Donna has been a Consulting Hypnotist ever since she got her certification.
Continuing education and keeping up with the trends is important in the world of self-development.  Donna received a Certification in Pain Management and one in Soul Entrainment® through the National Guild of Hypnotists in August 2013.
In 2014, Donna learned The Emotion Code Process and can teach her clients how to release trapped emotions in the body using a magnet.  She also received a certification in Sports Hypnosis.
Donna became an Access Consciousness Bars Facilitator in 2016 and an Access Consciousness Facelift Facilitator in 2018. She updates her education yearly, taking classes every six months so that she can help individuals in the way they need to be helped.
The latest additions and healing modalities include becoming an Access Consciousness Certified Facilitator in 2019.
Donna learned how to use the Egyptian Energy Healing Technique and has added that to her services in 2020.
Donna is confident that she can help you help yourself. Come visit here in person in Houston, Texas or on-line.
Memberships and Associations
National Association of Transpersonal Hypnotherapists
National Guild of Hypnotists
Vice President (2014-2015) and Secretary (2013 & 2014) National Guild of Hypnotists – North Texas Chapter
Vice President of Membership for WOVI (Women of Visionary Influence) 2014-2015
Disclaimer:  I am not a medical doctor, a licensed health care provider or a psychologist. I do not treat or diagnose medical or mental health problems.